Company profile
​Established in 1980 thanks to the intuition of Mr. Mario Leonardi, Sada Cavi Spa is the leading company for all those who need cables, ropes/cords and copper bars.
Our ambitious project was developed paying special attention to the size of the warehouse and to a devoted customer service.
Recently, the current managing director and sales manager Daniele Leonardi, Mario's son, has added modern methods of analysis and management to this starting project, in order to achieve an excellent customer satisfaction.
Sada cavi Spa has established itself in the field of automation thanks to its constant research, development and technical support.
Its storehouse, transport and its collaboration with some of the main national suppliers make the company a leader in supplying automation cables, offering a qualified service that satisfies every kind of customer, from the biggest firm to the medium and more smaller ones in the automation field.
All this has made the implementation of the most advanced technologies possible when it comes to the organization/arrangement of orders, such as :
Automated machinery, created and set in a vertical warehouse, where up to 2000 coils can be contained ;
TRACK+RACE®" system for the maximization of space and for the control and storage of coils based on the RFID technology.
Sada cavi Spa provides CUSTOM cables according to the specific demands of its customers.
Sada cavi Spa normally manages UL Recognized and UL Listed cables.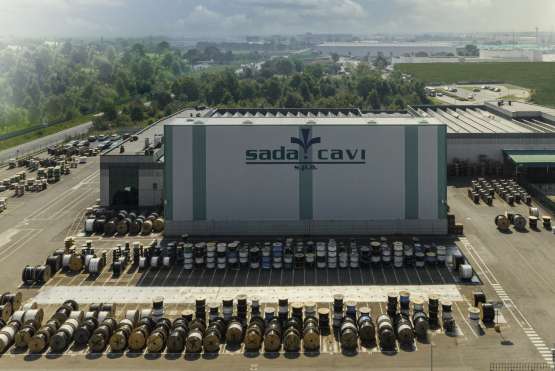 CERTIFICATION UL PROCESSED WIRE – RESPOOLED
Sada Cavi S.p.A. has obtained UL Processed Wire – Respooled certification.
UL Processed Wire – Respooled comes into operation every time a standard cable size is reduced by size through the cut.
This certification always requires an UL label which ensures the traceability of the product and its manufacturing process.
Periodic inspections under the care guarantee procedural fairness over time.
You can download our certifications UL on the website typing our file number E487232.
Download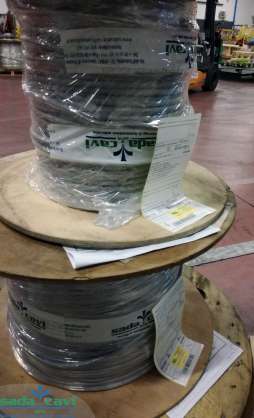 Certifications
CERTIFICATIONS ISO 9001:2015
Since 1996 Sada Cavi Spa has been an ISO 9001 certified company and in November 2016 achieved new certification ISO 9001:2015
Download